FAQs
Voluptatem quaerat non architecto ab laudantium
modi minima sunt esse temporibus sint culpa
About Us
Ceramic Coating or Paint Protection Film?
Probably one of the most misunderstood things in our industry, is the difference between ceramic coatings and paint protection film. While they work very well together, they most definitely are two very different things with two very different purposes. Lets take a look at each.
Paint Protection Film
Paint Protection film (aka "PPF" or "Clear Bra") is an actual layer of film. Think of it like the screen protector you put on your phone screen…except much more flexible and it does not "shatter" when it's hit.

It's 100% clear, extremely glossy and its job is to protect your paint from rock chips and scratches. It also takes a very high skill and level of experience to install cleanly and safely (PPF often requires trimming off excess  …annnnnd you don't want the new guy cutting on your car, lets just put it that way lol).

PPF can also come in different colors (which is a newer trend/technology). You can now either change the entire color of your car - or do accent pieces (such as a matte black or carbon fiber hood wrap) while still having the benefits of a thick, durable film protecting the paint underneath.

PPF also has a self healing top coat, which allows light scratches and "swirls" to heal when heat is applied - aka, park it outside in the sun in AZ!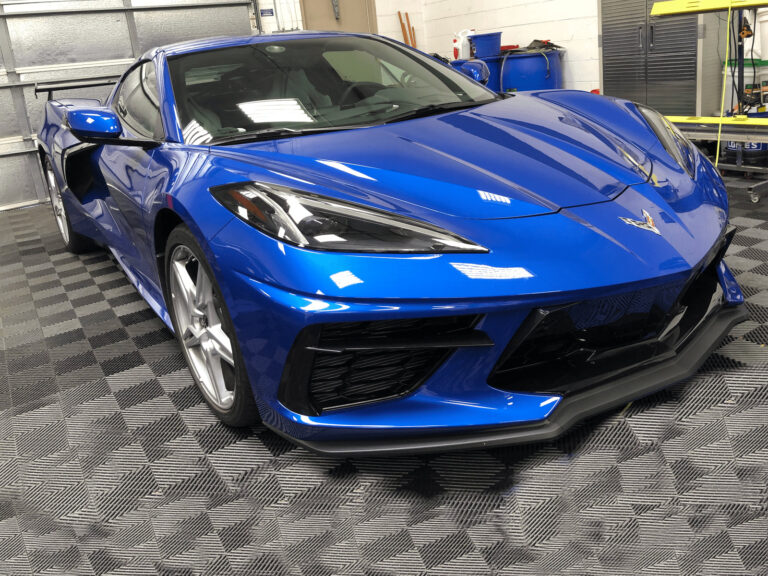 Ceramic Coating
Ceramic coatings will not - I repeat, will not, stop rock chips or scratches. It is a liquid application (not a film, like PPF) and therefore provides no barrier between your paint and rocks.
It does however, provide an incredible gloss and shine. Ceramic coatings all provide excellent UV protection as well as excellent stain resistance. Its stain resistance is actually better that PPF (which is why we recommend ceramic coating your PPF).
Finally, it creates a "non-stick" surface. If you've ever washed a non-stick cooking pan, you know how much simpler it is to clean compared to a bare metal one. That non-stick surface is exactly what you'll be getting for your paint, glass, wheels and plastic trim.
This means bugs, dirt, light sap and other day to day type of contamination will easily wash off of your car. This not only helps to keep your car looking amazing - it also means much less work for you when you clean it - or a much better result if you go through a touchless car wash, for a quick (but safe) clean up.