Full
Color Change
Get Your Car Wrapped into Something Unique & New!
Custom Wrap Designs
Custom Auto Wraps, Unique Graphic Designs & Colors
-Wraps are an Excellent Alternative to an Expensive New Paint Job
-Wraps are Perfect for Cost-Effective High Visibility Advertising
-Custom Vinyl Wraps Changes Your Auto from Stock to AWESOME!
Besides adding protection to the stock paint, wraps can easily be removed without harming the underlying original paint job.
Custom Vehicle Wraps can be anything from Racing Stripes or Flames to a Full Color Change or Custom Advertising Graphic Design to advertise every mile! Advertising Wraps last for years and can easily pay for itself in a few months in New Customer Business! Custom Graphic Wrap Designs can add Unique and Amazing Style to Any Vehicle. With Windows & Wheels you are only limited to Your Imagination to Make Your Vehicle Stand Out Like No Other!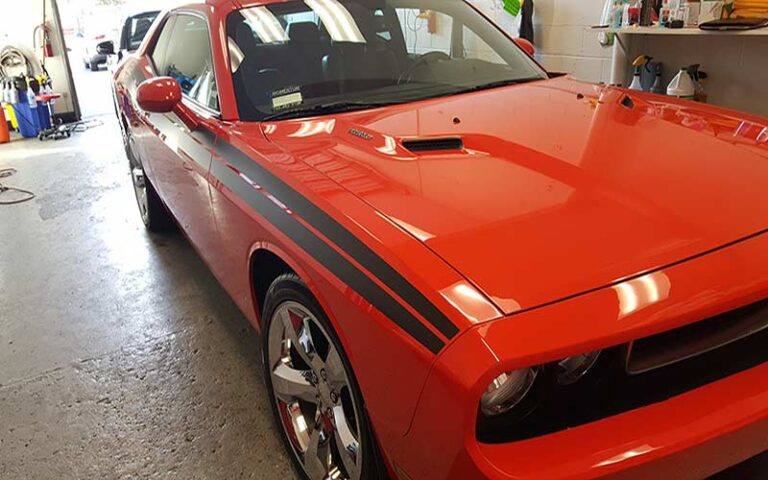 High Gloss Vinyl Wrap Colors
High Gloss Vinyl Wrap Colors have a built-in protective clear coat layer to simulate the appearance of factory applied paint. These Full Vehicle Wrap Colors are sure to provide your car with a brand new appearance that will last. Make your car look factory new once again without diminishing the factory OEM paint job value.
Matte/Satin Vinyl Wrap Finishes
Matte and Satin Vinyl wrap finishes have a dull/semi gloss finish that doesn't shine or sparkle. These Vinyl Wrap Films are perfect to accentuate your vehicle without having an overly glossy look. Matte or Satin Wraps transform a vehicle's surface from ordinary to exceptional and promise to turn heads on the road or at a car show or race competition.
-Matte Wrap Colors include royal purple, red, military green, blue metallic, apple green metallic and other vibrant hues, perfect for Sport Cars.
-Satin wraps in pearl, black, white, silver and pink add an extra touch of class to any Luxury Cars or a sleek new look for less expensive vehicles to look expensive.
-Matte and Satin Wraps are becoming one of the most upcoming finishes due to their simplicity and uniqueness.
Specialty Auto Wraps Have Designs and Finishes
Specialty Auto Wraps Have Designs and Finishes that Paint Just Can't Replicate like: Authentic Carbon Fiber, Brushed Steels, Chameleon, and Chrome Finishes.