Protect your Tesla with Paint Protection Film, Ceramic Coating, Window Tint, or Color Change Vinyl Wrap.
What W&W is all about:
We consider ourselves cosmetic craftsmen. Whether it's paint protection film / car wraps, paint correction, ceramic coating or tinting - we highly focus on approaching things the right way (not the fast / cheap way). Taking our time to pay attention to the details and the small things that help add up to an overall amazing outcome.
We all take a lot of pride in our craft here at W&W - this isn't a side gig for anyone here - we all collectively have dedicated our lives to honing our skills when it comes to PPF, wrapping, paint correction, ceramic coating and tinting. This is what we do - this is all we do - and we're very good at it and love to share our skills and passion with fellow car lovers.
Located in west Gilbert,AZ  (Off Elliot and McQueen Rd) - we serve the greater Phoenix area, including,
Chandler, Phoenix, Scottsdale, Mesa, Queen Creek and Tempe) and have even had owners go as far as to ship their cars to us from out of state - or drive to us from adjacent states.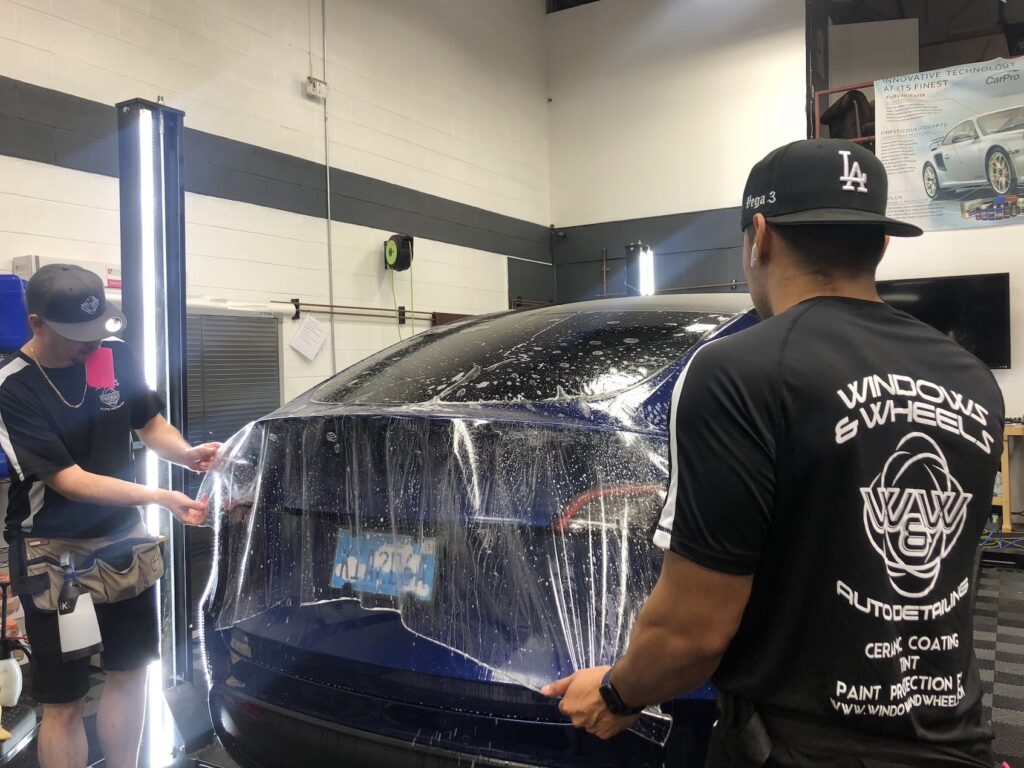 Paint Protection Film (a.k.a Clear Bra)
Paint protection film (PPF for short) is your #1 defense option to stop rock chips and scratches from happening to your new car. Tesla's in particular are notorious for having very "soft" paint that chips and scratches easily - which is why so many Tesla Model Y owners get paint protection film.
We feature Stek DYNOShield for our clear (Gloss) paint protection film of choice and Stek DYNOMatte if you'd like the same great protection as the gloss offers, but with a sleek matte finish. Both offer a 10 year warranty and self healing top coat. 
All of our installs are cut in house or custom installed, which gives us the ability to ensure excellent coverage, wrapped edges and a super clean and durable look. Our installers have 1000's of hours of experience and 100's of cars under their belt. Our entire team is obsessed with putting out the best quality, which takes time, experience and a serious obsession with their craft.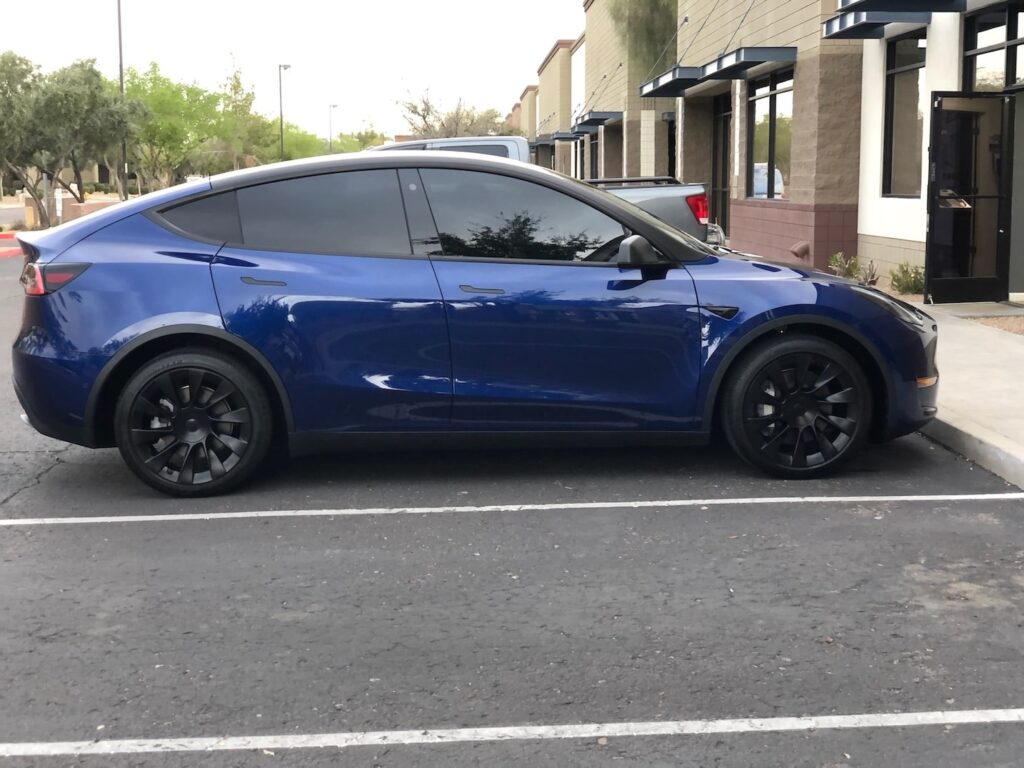 Ceramic Coating
Ceramic coatings are an excellent way to protect your car from environmental damage such as UV rays, staining from bugs, sap or bird poop. It is always recommended to have paint correction done prior to any ceramic coating installation. This helps to make sure your paint is in as perfect of condition as possible as well as ensures the coating will bond directly to your paint, which helps it literally last for years. We also feature ceramic coating your wheels, brake calipers, glass and plastic trim to make all of these areas super easy to clean and resist damage and fading from the sun. CQuartz Finest Reserve is our featured ceramic coating, which we have installed for over a decade with excellent results and durability even in Az's extreme heat.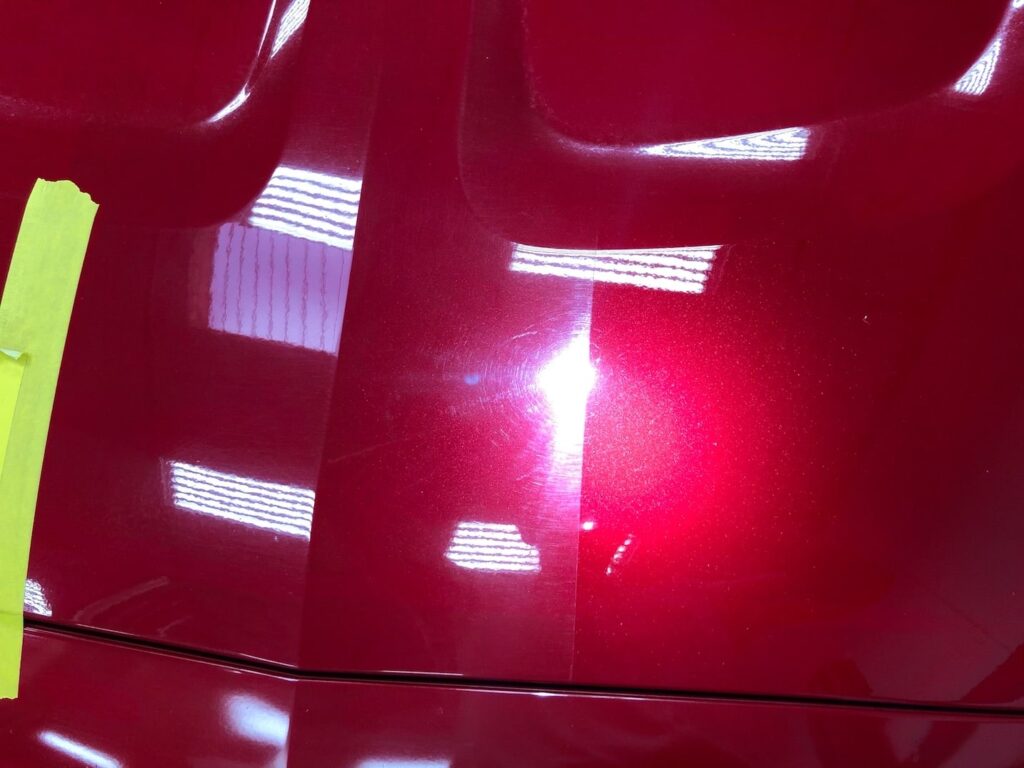 Paint Correction
Paint Correction (sometimes called buffing or polishing the paint) is a key way to increase the shine, gloss and clarity of your paint. It helps remove swirl marks, light clear coat scratches and other defects from your paint. Before any ceramic coating is applied, doing a paint correction seriously takes your paint to the next level of gloss. Our team of paint correction specialists are all extremely experienced in how to safely and thoroughly correct your paint for the ultimate level of gloss and shine.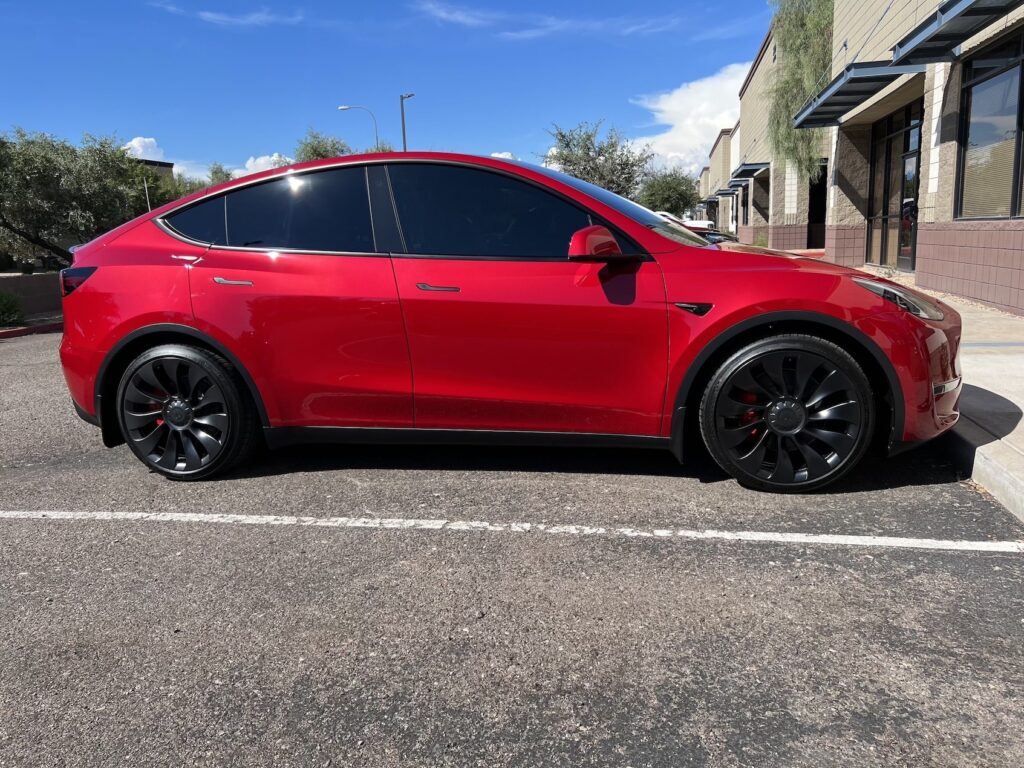 Window Tint
Window tinting offers 3 huge advantages. A sleek and custom look, protection for your skin and leather from UV rays - and with ceramic tint - a high level of IR ray rejection, to keep your interior cooler. Our full ceramic tint offers 95% IR ray rejection, 99% UV rejection and a lifetime warranty - but more important than the film, is the installer. Getting a clean, durable and beautiful tint install is all a part of our process to ensure you roll away cooler and cleaner backed by a lifetime warranty from a company who's been around for over a decade.