Safeguard your Dodge with options like Paint Protection Film, Ceramic Coating, Window Tinting, or a Vibrant Color Vinyl Wrap.
All Dodge Services
What we offer:
Discover the premier destination for protecting your DODGE in Gilbert, Arizona. We specialize in services such as clear bra paint protection, ceramic coating, paint improvement, window tinting, and full-color makeovers with vinyl wraps. Browse our portfolio to see our work on a variety of DODGE models.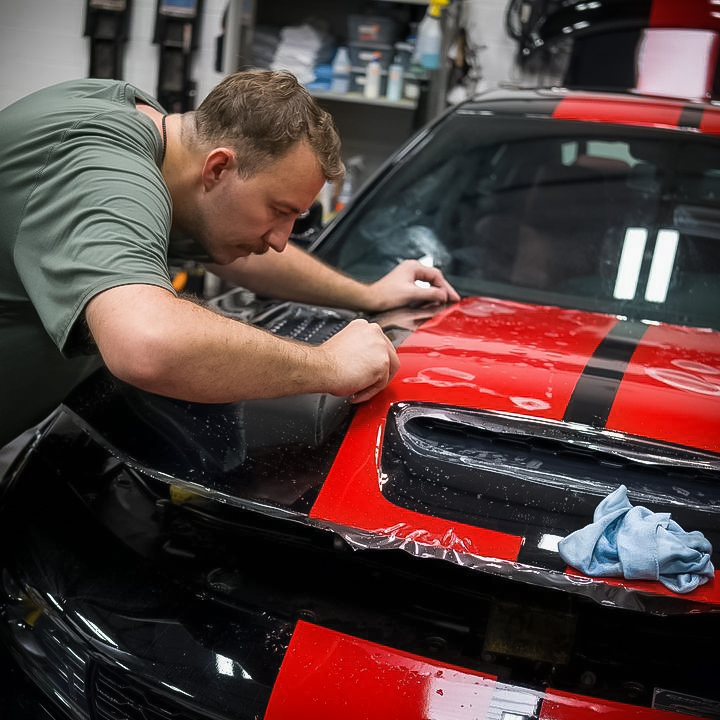 Paint Protection Film
Paint Protection Film (PPF for short), also referred to as "Clear Bra" , is your cars #1 defense against rock chips, scratches and paint fading. Repainting a vehicle, especially a high end vehicle like a Porsche, is not an inexpensive venture. The cost, vehicle depreciation (no one wants a repainted vehicle if they can help it) and inconvenience of the time it takes to get even a simple bumper repainted are all things that Paint Protection Film helps you avoid. If you believe in the adage "An ounce of prevention is worth a pound of cure", then you're likely someone who will appreciate the benefits of Paint Protection Film in Gilbert,Az.
Ceramic Coating
Paint Correction and Ceramic Coatings are true to our roots. We've been correcting paint and ceramic coating vehicles since before it was popular (over a decade now). We know just how difficult Porsche paint can be to correct, which is why a lot of shops wont even offer it (or worse, they do, but they don't know what they're getting into). Paint correction by itself is great, but it really shines when bundled with a Ceramic Coating. Our CQuartz Ceramic Coatings turn your vehicles paint, glass and wheels into a "non-stick" type of surface. It will enhance the gloss of painted and polished surfaces and maintain the natural look of matte and satin surfaces. Possibly the best part - it helps keep your car cleaner for longer and makes washing a much faster (and enjoyable) process. Oh, and did I mention it lasts for years, not months or weeks.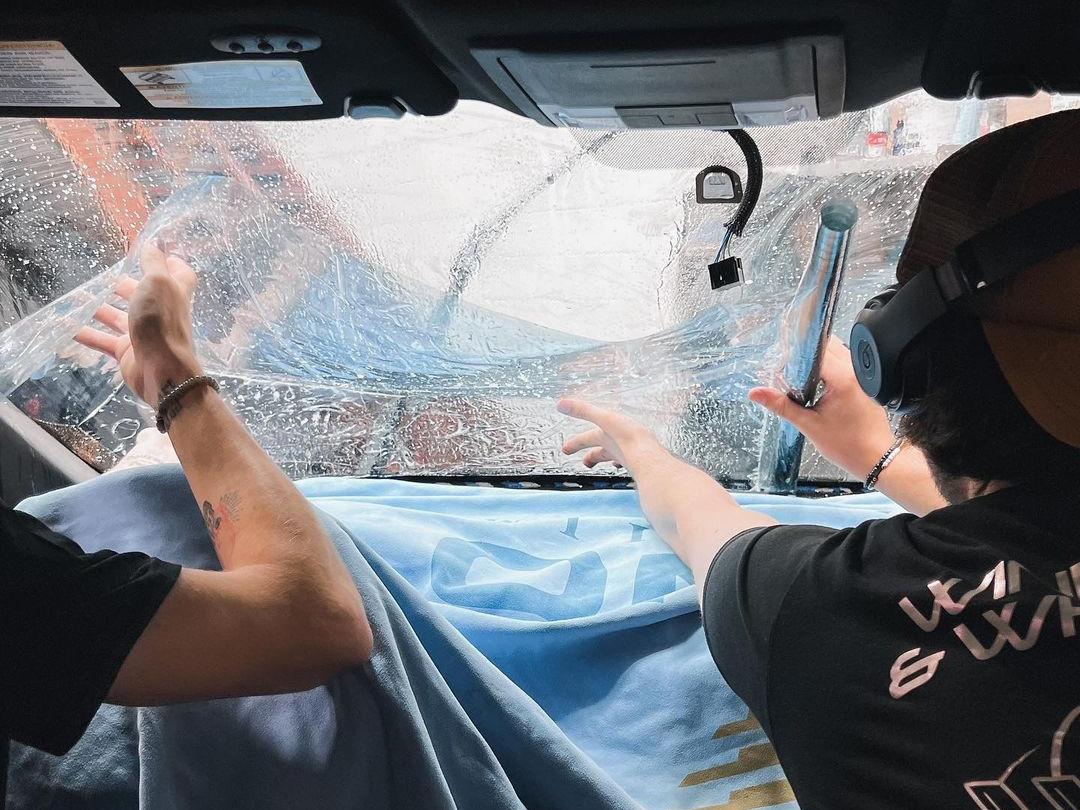 Window Tint
Window tint in Arizona is a must, it just is. Ceramic window tint in particular, is one of our most sought after services. It has many more benefits besides just making your vehicle look good. * It blocks out over 99% UV rays that harm your skin, leather, rubber and vinyl interior surfaces * It blocks over 94% of IR rays (which is where the majority of the heat comes from) * It reduces glare from the sun and lights * It provides added privacy - you can still see out, but they'll have a hard time seeing in.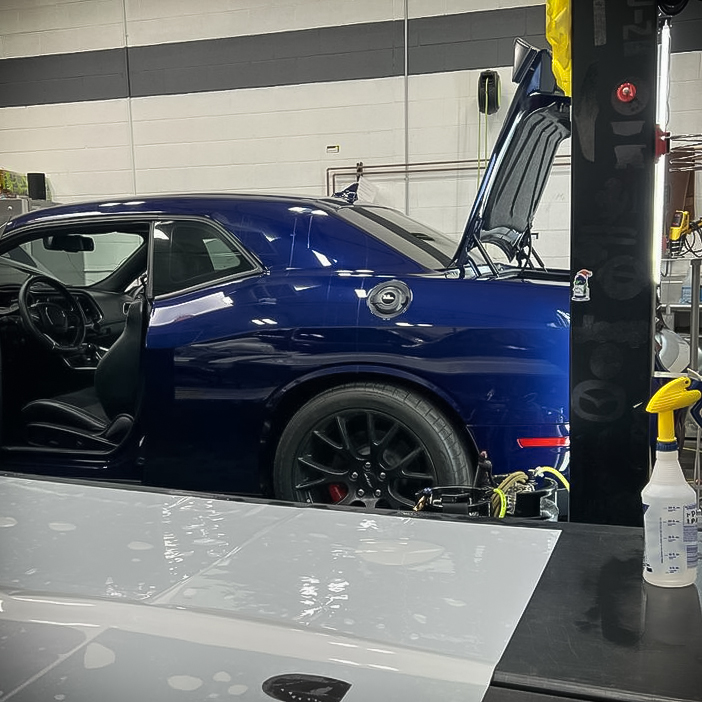 Cosmetic & Fashion PPF and Vinyl Wrap
We get it, Porsches PTS isn't cheap and not everyone wants to drop an extra $10,000-$25,000 for a custom paint color. However with vinyl or cosmetic PPF - you get a massive selection of colors and styles. Want a full body color change? We got you? Only want a beautifully accented hood, roof and mirror Steks DynoCarbon cosmetic ppf? Oh yeah, we can most definitely make that happen. Not sure what you want - or not sure which will be a better fit; Cosmetic PPF or Vinyl Wrap, no problem. Our consultations are always free. Feel free to reach out via chat, contact form or give us a call. We're always happy to help.