Ceramic Tint
CeramicIR Series
The SunTek CeramicIR (CIR™) Series is a technologically advanced product line with outstanding, top-performing films. The addition of ceramic technology enhances solar performance and infrared rejection, maintaining a fully non-metal construction for no signal interference with on-board or portable electronic devices.
Our CeramicIR Series is offered in a range of 9 darkness levels, all non-reflective with an attractive appearance that helps protect against change in color. Passengers and interiors are protected from 99% of UV rays, and vehicle cabin comfort is enhanced with outstanding heat and infrared rejection.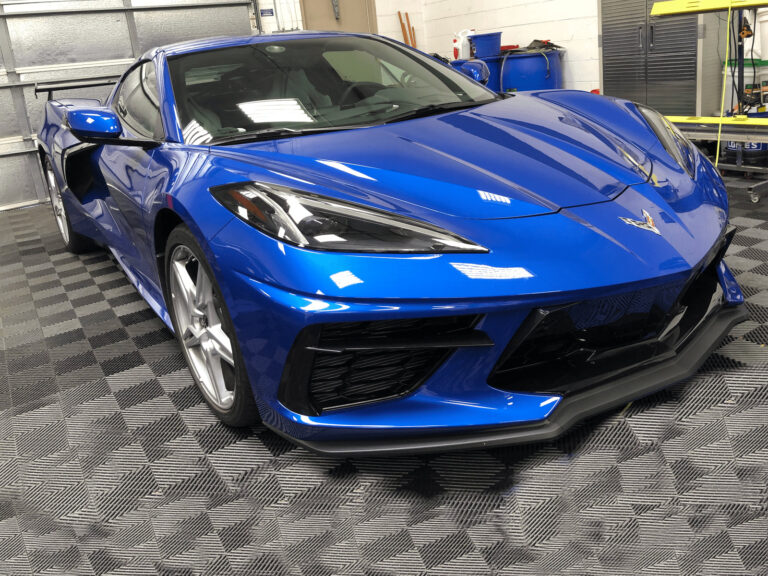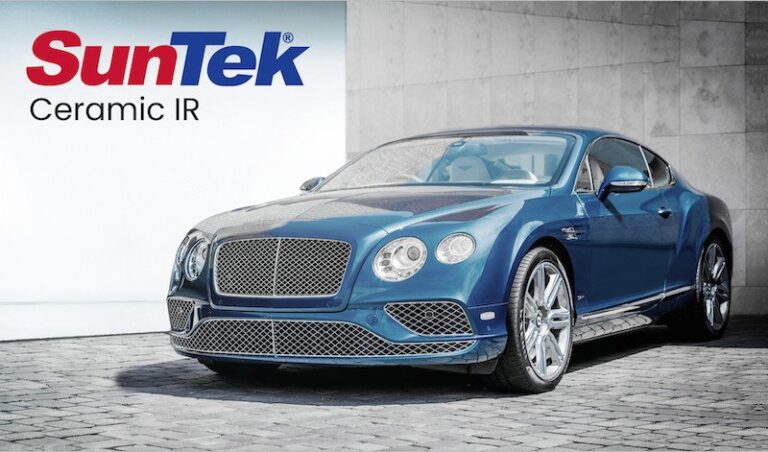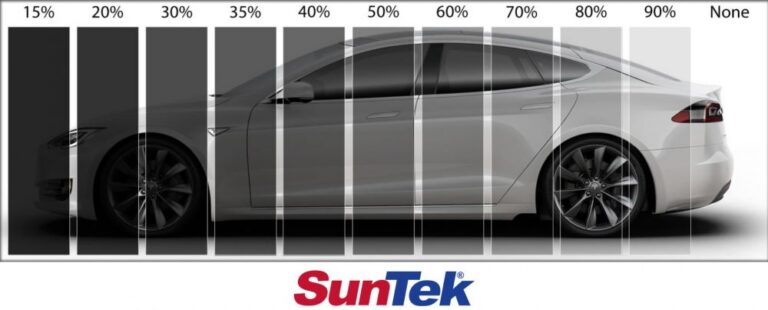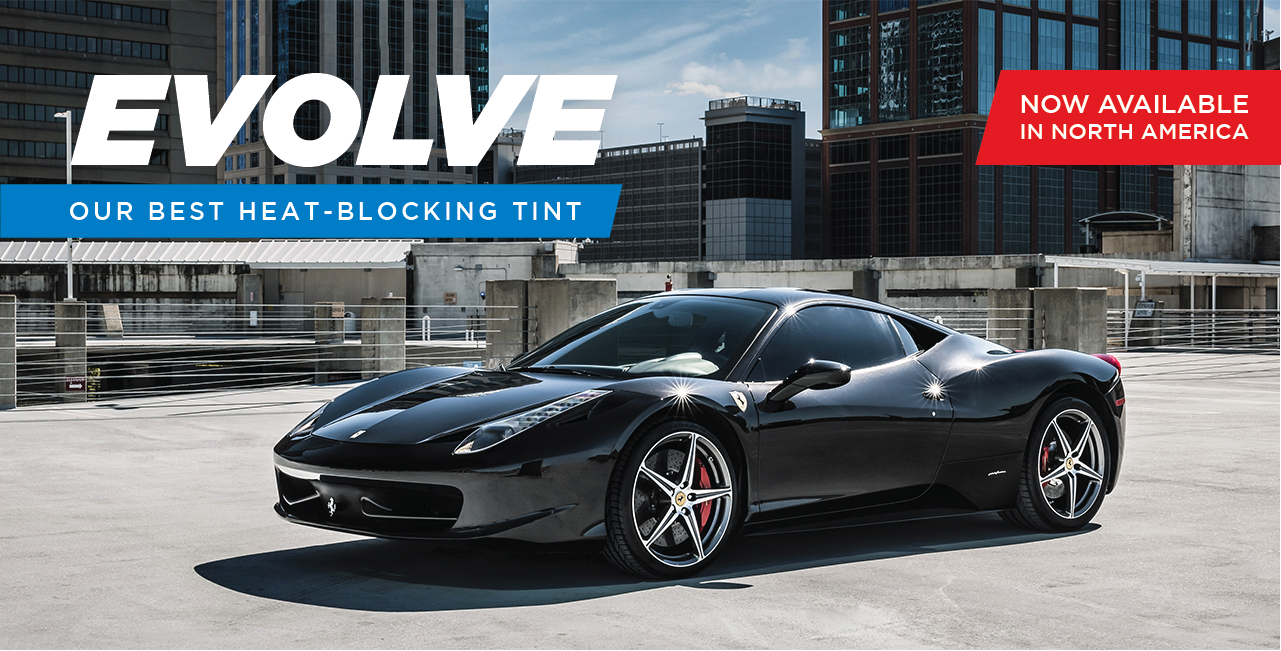 Evolve Series
Our Highest Performing Ceramic Tint
SunTek's next evolution in IR-blocking tint lets you stay ahead of the sun's harsh effects like stifling heat and distracting glare. Featuring proprietary HeatResist™ ceramic technology, Evolve automotive window film targets and helps block one of the main sources of uncomfortable interiors – infrared rays. With amped up heat rejection, our top tint series delivers comfort at every turn, every time you hit the road.
Cruise in cool, high style with custom tint options, all non-reflective with a neutral yet sleek appearance. Evolve is available in six shades and offers powerful protection against ultraviolet rays that can harm skin and damage interiors. Other premium benefits include a break for the A/C on the hottest of days, added safety and no signal interference.

Style – Enhance your vehicle with a custom look
Privacy – Darken glass to help create privacy
Comfort – Stay cooler and have less glare
Health – Help block the sun's harmful UV rays
Interior – Avoid interior cracks and fading longer
*Selective IR Rejection (SIRR) is a measurement of solar infrared radiation (780-2500nm) not directly transmitted through glass. IRER is a more complete measurement of heat experienced from solar infrared radiation (780-2500nm) including absorbed and re-radiated energy. Based on data obtained during product development and subject to change. **Wavelengths 300-380nm.

Carbon Tint
CXP™ & Carbon Series
SunTek offers two product lines featuring carbon technology: the CXP Series and the Carbon Series. For enhanced performance demands and luxury vehicles, we recommend the CXP Series' non-metal, nano-hybrid carbon technology.
No matter which series you choose to install, be confident in the tint's ability to stand the test of time. These films are non-reflective, rich black and backed by a manufacturer's lifetime limited warranty, including protection against change in color. Both film series block 99% of harmful UV rays.
The difference between CXP and Carbon is that CXP works harder to maintain interior vehicle comfort, with a higher level of solar energy rejection. This translates to better heat rejection which will be a priority for vehicle owners who spend more time on the road, are concerned about interior cracking and fading, or prefer to feel a more significant temperature difference after upgrading automotive glass with window tint.

Metal-Dyed Tint
High Performance Series
SunTek's High Performance Series tint is a hybrid metal-dyed automotive tint, with time-proven construction. This film contains a reflective quality that can be seen from a vehicle's exterior, along with solar benefits.
The High Performance Series also offers the most color options of any SunTek automotive tint, with numerous choices in charcoal, bronze and blue. Excellent for vehicle owners who appreciate more durability with a reflective look and are interested in a highly custom tint look that goes beyond shades of black.
On the road, vehicle owners with High Performance Series tint will notice less road glare and increased comfort. Interior finishes and passengers also benefit from UV protection of 98% or more, depending on color and level of VLT (visible light transmission) selected.
Metal-Dyed Tint Benefits: