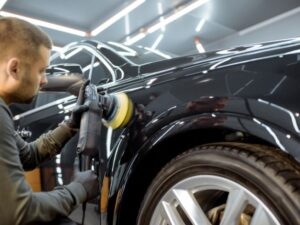 Whether you drive a Maserati or a hand-me-down Honda, any car can benefit from a quality car detailing service. For vehicle owners that want their ride to have a long lifespan, car detailing ought to be in their regimen. Below, Windows and Wheels Auto Detailing reflects on everything you should know about car detailing so you can become more familiar with the kinds of services to consider as part of your detailing procedure.
What Interior Detailing Includes
A few different types of interior detailing processes include the following.
Vacuuming
Glass cleaning
Leather trimming
Brushing and steam cleaning
What Exterior Detailing Includes
A few different types of exterior detailing processes include the following.
Hands-on cleaning and drying
Polishing
Waxing or sealing
Why Quality Car Detailing Is Important
When delving into everything you should know about car detailing, noting the advantages of the detailing services is worth noting. The importance of car detailing is discussed below.
Cost-Efficient Investment
Car detailing reduces the need for random repairs and replacements, as it helps upkeep the condition of your vehicle's components. As your engine runs more efficiently, you'll also save money from better gas mileage. Overall, car detailing is a worthwhile investment to minimize future car expenses.
Enhances and Maintains Your Ride's Appearance
A good car detailer will leave your car looking brand new. Following a high-grade detailing service, you're sure to have confidence driving around in your car.
The upgraded appearance isn't just cosmetic, though—it's practical. For example, one of the detailing processes is waxing, which protects your car's paint job from harsh UV rays, road contaminants, and precipitation.
Optimizes Engine Airflow
Professional car detailers rid your ride of dirt and debris that could interfere with your engine's airflow and efficiency. A smooth-running engine is imperative to your car's performance and efficiency.
For Non-DIY Detailing
Though some detailing projects you might find doable from your own driveway, many detailing procedures ought to be done professionally to prevent accidental damage to your car. If you're looking for quality car detailing in Gilbert, AZ, Windows and Wheels Auto Detailing is the place to go. We have a range of detailing packages to provide our customers with a comprehensive service. We'll enhance your car's appearance with our meticulous processes and ensure it remains protected from harsh external elements. Contact us today to set up an appointment.